Are You Ready for Making Tax Digital?
In Denial?
Making Tax Digital is coming.  The dates and details may be fluid, but the intention of HMRC is clear. The first step, from April 2019, is that VAT-registered businesses must submit their VAT returns digitally.
Don't Know How To Adapt?
This is a challenging time for small accountancy firms.  The relationship you have had with your clients will have to change. Prelude can help you make this change, and benefit from it, to ensure you keep firmly in control of your client relationships.
See The Opportunity?
Your clients can use Prelude on a day-to-day basis, fully branded with your practice's identity – a constant reminder of where their support is. We will be in the background, supporting you to support them, allowing you to retain and strengthen your status as your clients' trusted adviser.
Still Using Spreadsheets?
Working with spreadsheets alone, although fit for purpose for your current operations, will not be MTD-compliant and so you must change to introduce software to your bookkeeping, accounting and reporting procedures. Your clients must also change their procedures to start using MTD-compliant software.  Otherwise, you will have to do extra work to process their transactions into MTD-compliant software for no extra remuneration.
Instead, engage with your clients and educate them to the benefits of using cloud software. Your clients will be better engaged with you and you will enjoy a firmer, more cost-effective, base on which to manage and grow your practice and build stronger relationships with your clients.
Grow your client base
Manage Your Clients
With our Client Manager you can create accounts for your client companies, as many as you need, a full accounting and bookkeeping service with no limit on transactions. We can brand Prelude with your practice logo and colour scheme for your clients to access from your website.
Simple, Clear Pricing
Prelude is free to all accountancy practices. Your clients can access the software for the fixed fee, charged to you, of £10+VAT per month.  Provide it free to them, or charge them a fee, the choice is yours. Contact us now and we will create your FREE Client Manager Bundle for you.
ICPA Accredited
Prelude are proud to be accredited by the ICPA.
The ICPA was formed in recognition of the fact that little was being done to help the thousands of small accountancy practices throughout the UK known as local, or high street or GP accountants. They now have over 1,200 practising members.
Prelude works with the ICPA to ensure our software has all the features needed and required by small accountancy practices, enabling them to work with their customers in today's changing environment, including the advent of Making Tax Digital.
As much as you need and no less than you expect.
What Do Accountants Say About Prelude?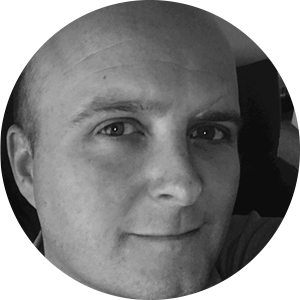 Prelude accounts is a very user friendly accounting package that is perfect for both businesses and accountants. The support is excellent and the team are always willing to listen to ideas to improve the package further.

As a practice, we now only recommend this package to our clients.
Contact Us Today, With No Obligation
Fill out the form below below, and one of our practice advisers will contact your directly to discuss how we can help you.