There are many software tools in the modern accountants' armoury that were not available to the previous generation, such as e-mail and Cloud accounting.  One that has proven essential for modern, successful businesses is an efficient Customer Relationship Management (CRM) system.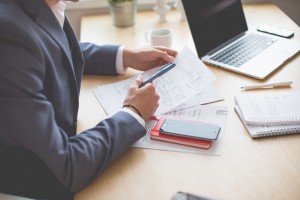 CRM is exactly what it says; a process or methodology to manage relationships with existing and prospective customers.  It isn't software driven and fundamentally it doesn't require software more advanced than to record interactions with customers and remember key dates; a basic spreadsheet and email client could do the job.
As with many things, however, modern software has simplified and semi-automated processes that could otherwise be both time-consuming and cumbersome.  Many businesses have a computerised, centralised record-keeping system that all business users can access and update as and when they interact with a particular client.
An effective CRM system is virtually essential if your business has a sales force or a customer services team that operates remotely from the central office or each other.  One arm of the business needs to know what the other arm is doing or has done, not only to maintain internal processes but to maintain interactions with new and existing customers.
Traditionally, CRM is seen primarily as a marketing tool, acting as a central hub for mailing lists.  Computerised CRM is particularly good for this activity as it enables you to segment your contacts lists across a variety of classifications of your own choosing, ensuring that the right marketing messages get to their relevant recipients.  It also enables you to personalise the greetings and other information within a marketing message, which is now the expected norm from the recipient of any business communication.
However, reducing CRM to just a marketing or sales tool is short-sighted.  It can and should be integrated into other business systems and processes such as invoicing (easily done with modern cloud accounting software) and business alerts.  It can also be used to drive business intelligence reports, for example analysis of clients by size, business type, fee income or calculating the cost of customer service support by client (the number of interactions your business has with a client – and the business cost of those interactions – against the actual return you receive from them).
For the modern accountant, CRM can be a time-saving device that not only helps your business but can also help your clients' businesses, for example by ensuring that you contact clients at appropriate junctures throughout their business year according to each client's records, and it can also help semi-automate communications with your clients in a manner that is not too impersonal or broad for them.
Any form of intelligent, sensible automation will bring cost savings, and computerised CRM is a prime example of this.  As I have often highlighted in these columns, the speed of technological advance is making new technologies easier to use and more accessible, not least in terms of mobility and remote access though apps on mobile devices such as smartphones and tablets.
All of this aside, there is another key reason why a business should make the effort to maintain a CRM system and that is data protection.  Under both the Data Protection and Freedom of Information Acts, all businesses and organisations have a legal duty to protect people's information that they hold in a secure manner and, in certain circumstances, to make that information available upon request.  A robust CRM system will help to meet these obligations while also bringing the other benefits that I have already described.
If you do not yet have a form of CRM system for your business, start thinking about it now.  Not only will it bring efficiencies and help to ease business stresses, it will also give you peace of mind when it comes to managing and protecting your clients' data.
For more information on technology that help with your accountancy services, please visit www.preludeaccounts.com, call 01656 725800 or e-mail info@preludeaccounts.com.
Prelude Accounts can also be found on Twitter via @PreludeAccounts.