How An Accountant Makes Prelude Work For Him… And His Clients
Lee Coombes has run Lee Coombes Accountancy in Swansea for the last 8 years, and he is determined to provide the most cost-effective and efficient services to his clients possible.
With the advent of Making Tax Digital, the accountancy sector as a whole has to adopt new processes and technologies to remain compliant and relevant. Lee, being a progressive accountant with his finger on pulse, addressed these changes by adopting Prelude, from Diamond Discovery.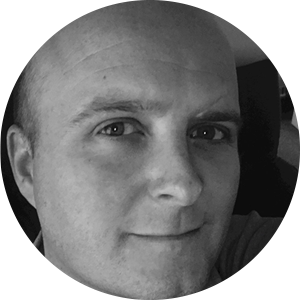 Prelude is a secure Cloud-based accounting software package that allows simultaneous access to accounts by accountants and their clients. It can be accessed from any device that has an internet connection and web-browser.
With so many accounting software packages out there, what was it about Prelude that made Lee sign up? "There are many things about Prelude which appealed to me, but its main appeal is the ease of use and its simplicity", said Lee in July 2018. "It is written for 'the man in the street', which is very important if accountants want to encourage their clients to engage with the software too".
Lee has adopted a range of technological processes that interact with Prelude that makes his own work easier and more time-efficient, which in turn means he has lower overheads, passing on cost-savings to his clients. This makes Lee a more attractive proposition to potential clients than his competitors, and he can do this without compromising the quality or accuracy of his work.
Lee achieves this by striking the perfect balance of what he wants his clients to undertake in terms of managing their books and what services he provides. Prelude allows for the generation of branded invoices that can be easily created by the client within the software, while Lee focus on the 'back end' processes of reviewing the books and consolidating the accounts.
By creating this division of labour, Lee is empowering the client to keep on top of their invoicing while simultaneously updating their accounts package in the process. Lee undertakes his own work in the background, and the two mesh seamlessly together. "By working in this way, I am minimising the chance of error in the accounts, and the client and I can review the accounts at any time" said Lee. "Not only am I saving myself the stress of 'end of year' tax return, it means that the client themselves will have a clear idea of their tax obligation at any given moment. It can also help clients more effectively manage their cashflow and business development".
Lee believes that accountants spend to much time undertaking 'repairs' of accounts, and the process he has developed by using Prelude intelligently means that his own business is far more effective, giving him the capacity to take on more clients without increasing his own overheads.
Lee likens his use of Prelude with his clients to the a 'dual control' car used by driving instructors; you're enabling the client to get the full business benefit of modern accounting software without them running the risk of doing anything too dangerous or catastrophic to their accounts. "The beauty of Prelude is that I can give the client only the functionality that they need" says Lee. "Too many other accounting packages are overloaded by features that most small businesses never use and which could potentially cause problems or confusion – Prelude is straightforward and easy to understand".
By focusing on only what is essential, Prelude is a substantially more cost-effective software package for the accountant and their clients. "I don't want to be paying £30 per month per client to a software package I will only ever use 10% of; Prelude is a fraction of the price yet does everything I need it to do so I can manage the accounts of my clients"
Lee also presents Prelude as his own inhouse software; all accountants who use Prelude can brand the main dashboards with their own logo and marketing material. "For all intents and purposes, the software and the service I provide is seen as one" said Lee. "Every time my clients login into the software, which they do through my website, they see my logo on the dashboard." On a repeated basis, over time, this can only subconsciously strengthen the bond between accountant and client.
"If a client of mine uses Sage or Xero, they are repeatedly exposed to those software packages names and not mine" says Lee. "In effect, I would be selling the software rather than my skills or services, and that client could easily go off with another accountant who uses those accounting packages. By using accounting software that is branded as my own business I am reinforcing that I the accountant, and not the accounting software, is the service for which the client is buying."
Another facet that Lee likes about Prelude is that it is built by Diamond Discovery, a software developer based in South Wales. "With Prelude, I have always received great customer service and I am always treated in a personable manner – Diamond Discovery know me and my business' needs, and they are always on hand to help" said Lee. "I don't think that would be my experience if I contacted a multinational manufacture of accounting software."
Due to the personable and adaptable nature of both Prelude the software and Prelude the support team, Lee has developed processes that saves him time, stress and money. By using CSV importing features and scanned documents, Lee can process as many as 140 invoices in just half an hour.
Such an approach means that Lee is not running the risk of using tools like Automated Bank Feeds, which theoretically invalidate the client's rights in the event of fraud: "I don't want to be logging into clients' bank accounts; CSV offer the same efficiencies without the risks."
Lee also has customised his Prelude with the free Customer Relationship Management module, which allows him to keep detailed notes, reminders and other necessary information about his clients. This CRM component fully integrates with Prelude, avoiding any duplication of entry or process, and is fully GDPR compliant.
Prelude is so integral to Lee's business model he doesn't use or support any other accounting software package, and he charges clients substantially more if they want him to use another. "By using just the one, simple accounting software package, all my own processes – and those of my clients – are uniform and I am not incurring the additional cost and time of supporting multiple accounting packages."
Lee thinks other accountants should use Prelude in the same way he does, as he feels HMRC's digital agenda could result in taxpayers bypassing accountants altogether. With Prelude being so easily adapted to the Lee Coombes Accountancy brand, Lee is ensuring that his clients view his services more than just software even though it is software that enables him to offer the services that he does.
"Prelude does exactly what it sets out to do and is continually updated to meet the requirements set by HMRC and other bodies. It is cost-effective, simple to use, and provides efficiencies within my own business; what else would an accountant want from accounting software?"
For more information about Lee Coombes Accountancy, visit https://leecoombesaccountancy.co.uk/ or call 01792 346272. 
For more information about Prelude, e-mail info@preludeaccounts.com or call 0845 223 2170.